Course Registration
Level 4 Skills And Assessment Pictured Rocks and Grand Island Adventure
Description: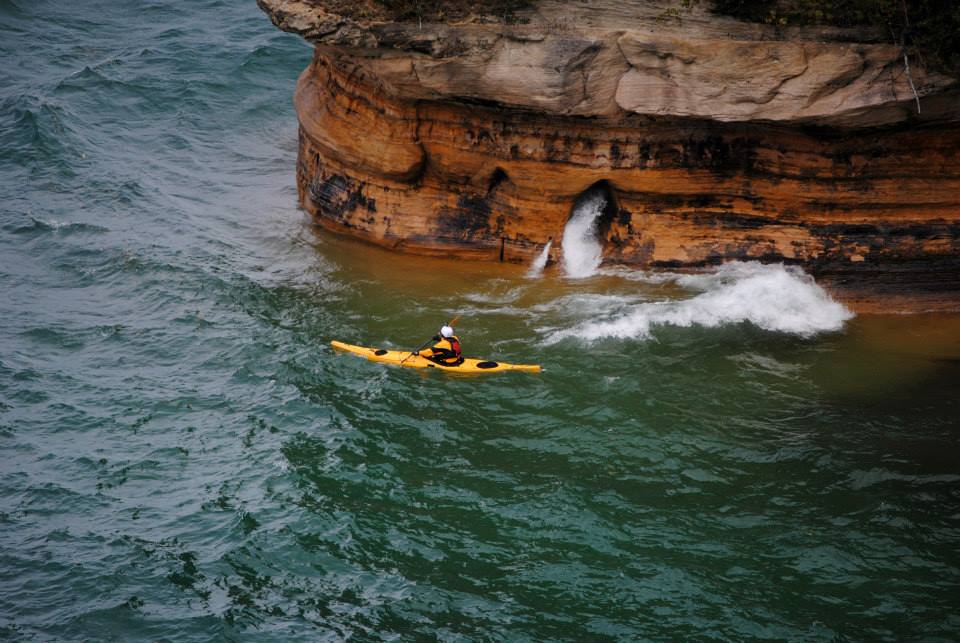 Are you looking to start doing some open water paddling? Are you thinking about doing some Great Lakes paddling this summer and want to make sure you and your group are safe? Or are you trying to progress as an ACA instructor and need to do a Level Four Skills Assessment? This 4 day weekend course will provide a great experience in a beautiful wilderness setting.
May 19-22nd
L4 Skills Training/Assessment Pictured Rocks and Grand Island Journey
The description of the course is as follows:
L4 Skills Training/Assessment Pictured Rocks and Grand Island Journey
If you have always wanted to do some an expedition, or even just an overnight trip and put your skills to the test.
This level four skill training is an amazing opportunity to develop your open water skills. We will be working on developing competence in open water conditions for boat control, rescues, towing, surfing, and navigation to create competent leaders on the Great Lakes and the sea.
We will be covering:
Efficient forward paddling into winds up to 15 knots
Efficient turning in wind and waves
Surfing in small surf 2-3 foot waves
Towing
Rescues in deep water (under 45 seconds)
Self-rescues in conditions
Risk Assessment
Leadership and Group Management
Navigation/Chart and Compass
We will be providing feedback and learning development opportunities for every paddler as an outcome .
Gear:
Helmet, Tow belt, spare paddle, sea kayak with full rescue rigging and end toggles, two bulkheads and hatches required, PFD, camping gear and food (not provided).
Plan
Meet Friday Munising basic skills assessment and flat water paddle.
Saturday
The Journey will begin from Sand Point, and then making the crossing weather dependent to Grand Island where we will make our base camp.
Sunday
Enjoy Cliffs, possibly move camp, see Miners Castle
Monday
Journey Back to Sand Point and Debrief
Eligibility:
This should not be the first time you have paddled a kayak. This trip is intended to provide a development opportunity for paddlers who have already developed a good set of fundamentals. The coaches for the course will determine your eligibility and fitness through a screening and ensure you will have a great experience. This may include some questions about medical issues and fitness.
Caution:
This is not a guided trip around the islands. This is a coaching and paddler development journey in a wilderness setting. The coaches will not be providing food, cooking, or guiding activities you must be prepared to
be self-sufficient.
If you have questions about the gear needed, please contact Keith Wikle kjwikle@gmail.com 269.245.1526. This journey is highly dependent on having favorable weather conditions. The coaches for the journey will make final determinations each day on conditions for students.
What will be provided?
Waterproof Charts of the Islands for the purposes of planning the journey.
Coaching, Leadership, and Fun.
How do I sign up?
You may sign up for this course by registering here.
Participants will be bringing their own food.
For vetting purposes please contact kjwikle@gmail.com 269.245.1526
Event Registration and Ticketing Powered by Event Espresso