I started this web site as an exercise in text pattern, (then moved to WordPress) but quickly realized I liked having one central place to communicate with friends about all of my activities and interests. Now due to its longevity it has moved to WordPress.
Husband to Laura, Father of Gabriel and Isabella. Brother to Kristofer. I am a literature geek masked as an outdoor nut. I am enamored with the water, but scared of heights. Give me an icy 8 foot wave everyday of the week before you give me a razor knifed peak ascending into the clouds.
I got my start sailing a 13 foot Drake sailboat with my father. We would wait for terrible weather and sail the boat across our home lake at breakneck pace until we capsized. We would right it and start all over again. I fell in love with quiet sports from there. One of the biggest thrills in my life is getting somewhere under my own power. If I catch a ride on the wind and waves so much the better.
Homer -The Iliad
I too shall lie in the dust when I am dead, but now let me win noble renown.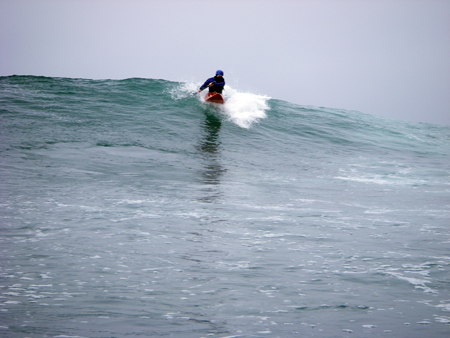 To contact Keith Wikle, email me: me @ gokayaknow dot com