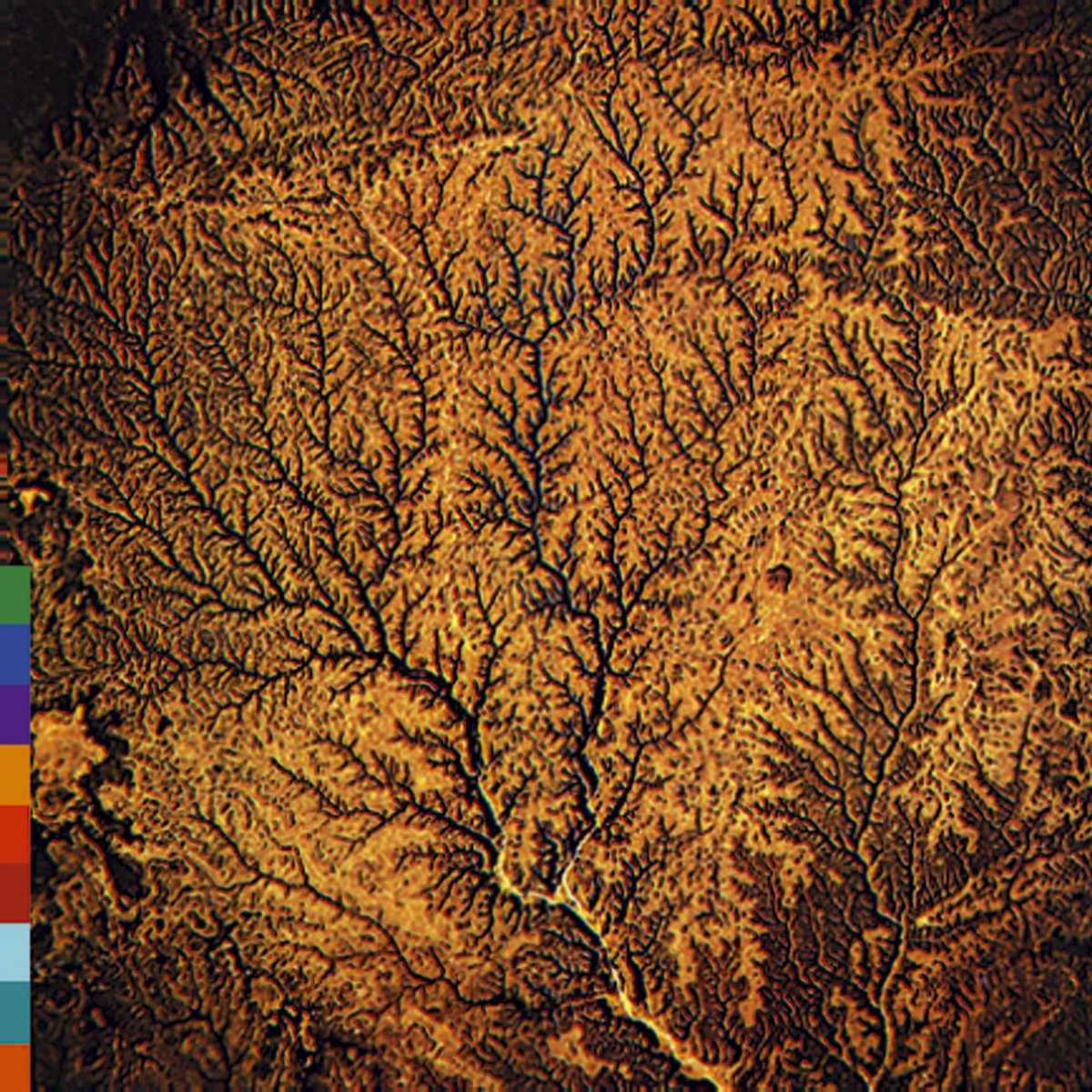 The ubiquity of Peter Gabriel's SO, muted it's impact for me. It was like a deflected MTV meteor shower at an oblique angle to the atmosphere, it just bounced off. I saw the video for Sledgehammer like everybody else and marveled at its enterprise and genius. I saw John Cusack do the Boombox thing in Say Anything, with In Your Eyes too, but their power didn't really hit me until US.
Passion, the soundtrack for The Last Temptation of Christ, and Passion Sources looped me in to Peter Gabriel's orbit. I listened to those two albums forever. The sounds and artists represented on those two Real World recordings blew my mind. I still listen to Nusrat Fateh Ali Khan, Ysou N'Dour, Shankar, Manu Katche and a host of the other artists. These albums introduced me to a whole trunk full of sounds I don't think mid-western white kids would normally hear. With hindsight, maybe it's a bit of musical tourism, or colonial musical appropriation, not sure. Peter Gabriel credited the musicians, brought many of them on tour. Paul Simon, the Talking Heads, and Brian Eno had a similarly timed interest in African music and rhythm. Peter Gabriel's use of this always seemed more partnership and celebration than appropriation. But it's out there.
Both of these albums had a huge impact on me, and also on the recording of US, the follow up to SO. US, like SO, was recorded/produced by Daniel Lanois. You don't realize until you start to read liner notes and look at your record collection, how important somebody like Daniel Lanois is to you. Without Daniel Lanois, No Unforgettable Fire, No Joshua Tree, No Achtung Baby, no SO, no US.
US like Achtung Baby dropped at the perfect time for me. I listened to it back to front for months and months. His messages about communication, understanding, the need to be loved, and the need to bridge these gaps still speaks loud and clear. After all these years the whole album still impresses me.
Come Talk to Me, is probably the single greatest thing that any sort of pop music can do. A call from a father to his daughter to forgive him, to open up and talk. It hits me in the gut every time I hear it.  The blaze of bagpipes actually fits the song, and the sampled drums from Passion sources combined with Manu Katche's actual drumming make this track an incredible statement. Sinead O'Connor at the peak of  her power was asked to provide backing vocals to this and Blood Of Eden. In a not very interesting tale of sad woe, I have never seen Peter Gabriel Live. I would love to have seen this tour live. But I remember it was around $150-$300 for a ticket in 1992-3. For the kid who was used to a $15.00 show that was a bit steep. The performance with the phone booth kills. It's gimmicky and very showy, but it's also very Peter Gabriel.
Peter Gabriel provided an alternate take of Blood of Eden for Until the End of the World by Wim Wenders. It is not on the soundtrack. But it is in the film. Sam Neill is flying in the airplane over Australia when an EMP forces the plane's circuitry to cut out and the plane is just gliding silently over the desert to Blood of Eden. It's a beautiful bit of editing and film making that I think about all the time.
Secret World. 
Down by the railway siding
In our secret world, we were colliding
In all the places we were hiding love
What was it we were thinking of?
Shh, listen
It's hard to hold onto heroes from your childhood as you see the old men they turn into. They do things like U2, where they don't pay their taxes, or Morrissey and turn into assholes. Peter Gabriel while just a man, based on this album seems at his core to be inherently decent. His music made me care about things I didn't even know mattered. This music made me care about those things in a way that I would like to think is also about decency. I love that about art.