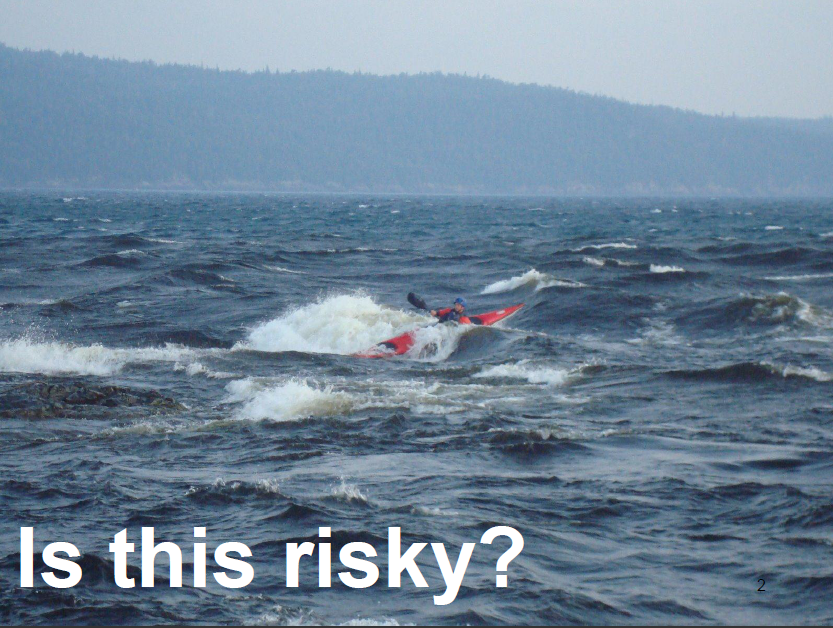 Canoecopia 2012 went really well, it was great to see so many people interested in paddlesports. It was great to see some old friends, and make some new ones. I am always happy that the biggest paddlesports expo is in the midwest.
The madding crowds were hungry for gear, information, and warm weather. I have added my 2012 Canoecopia presentation on Leadership and Risk Management for Sea Kayakers. One story the slides may not tell is that risk is a big part of life. We can either be very afraid and never take any, or be on our guard and progressively take them within reason. This website, my aims as a coach and what kayaking is about is engaging risk. This presentation isn't meant to frighten people out of doing expeditions or trips, whatever you might call them. I hope to make paddlers cognizant of how we think about our ability to fare against an unforgiving environment with the best knowledge, skill, gear and preparation possible.
Go Kayak Now! Leadership and Risk Management Presentation
And as promised here is the safety bullseye, and the risk assessment factors used in the presentation.