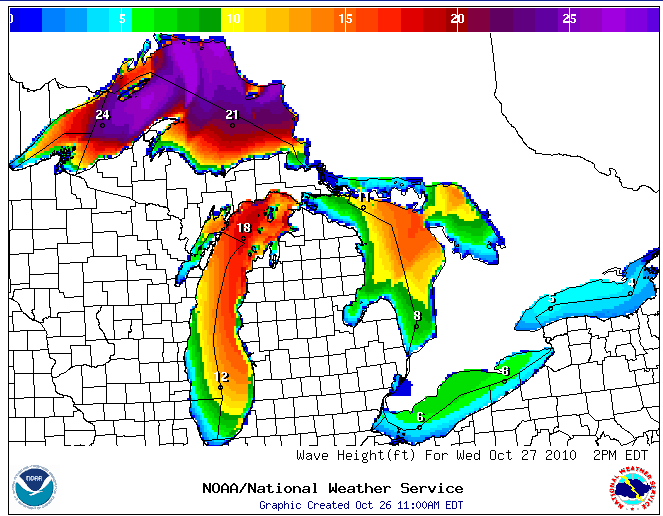 There appears to be the mother of all storms headed our way, though my belief is that it would actually be even more epic if it was out of the North. The above image actually makes it look even more epic for our friends at Naturally Superior Adventures on Lake Superior.
John Fleming and I are talking about heading out on Thursday afternoon when it is a mere, 6-10 feet.
Wish us luck that the storm holds.