P&H Sea Kayak Aries 15.5 Review and Testimonial
I've had a number of sea kayaks over the last 18 years. From plastic perception chinook, (1st boat), P&H Quest, Nigel Foster Silhouette, Tiderace Xcite, Xplore_S. Each of them had pros and cons. The Silhouette was super fast, and very good downwind, it was one of the best boats for a big downwind day. The Xcite was a great maneuverable trip boat, but low on quality. (Word to the wise Tiderace gel-coat does indeed have to stick to a kayak to be worth 4000 to a consumer, and durable enough to be called Xcite.) My P&H Quest was an extra dimensional vacuum that just sucked up gear.
Disclaimer: I am a team paddler for P&H. But I was a wayward P&H paddler who tried a number of other boats.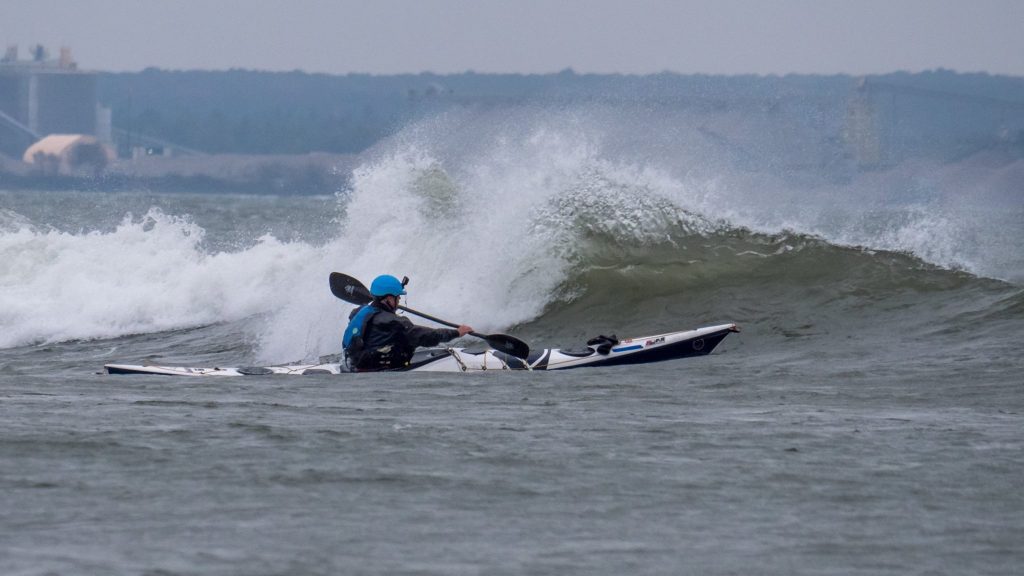 Easy Answers to some assumptions:
Trip Boat?
The Aries 15.5 is not a do everything kayak. So I'll just start with that. It is never going to be an expedition boat. Or, even a good trip boat. I have 4-5 day trips in the Aries. Everything fit. But would I want to do a long upwind day, or very long crosswind day in a boat that slow? No. But I have. I was never the slowest person. And it worked.
Surf Machine?
This kayak wants to be planing all the time. The Aries has an unusual shape. It has a decidedly hard chines that transition into a flat bottom. The bow is flared and buoyant. Once it is planing, it is very maneuverable. Suffice it to say,  it is the most maneuverable sea kayak I've ever paddled.  It does equally well on current as it does on moving ocean waves. I got to surf one @ Skooks.  It was reliably fast and fun to carve.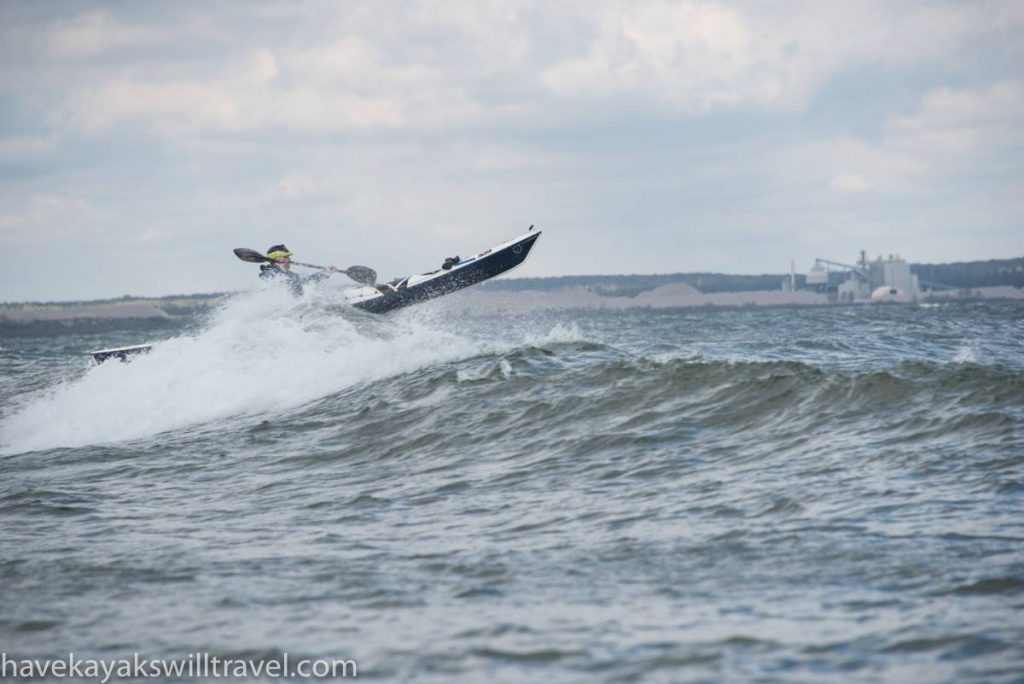 So Why is it good?
It is stable, maneuverable, comfortable, and fun. Before this boat, I'd always preferred a surf specific kayak while in bigger conditions.
Carving
The Aries has extended that comfort range.  It predictably carves, and is buoyant enough to make steeper waves less critical. You have a fantastic feeling when you drop in on a steep face and then carve over onto one butt cheek. Rock solid and transmits the energy well.
Buoyant bow
Often when you takeoff on a big wave in a sea kayak the boy buries right away, and you eat it, and end up getting thrown through a wash cycle. The Aries 15.5 is much better at picking up speed on a steeper face and putting you out on the green water.
Loose Tail
It has a tendency to release at just the right moment during a broach. That feeling when you get committed to a bongo slide, and you know you're rocketing towards the beach, often the Aries tail will release at just the right time and suddenly you're facing downwave under control again. That is worth a lot. This also pays off when you're pivoting to get waves outside the break, or to break out through the soup.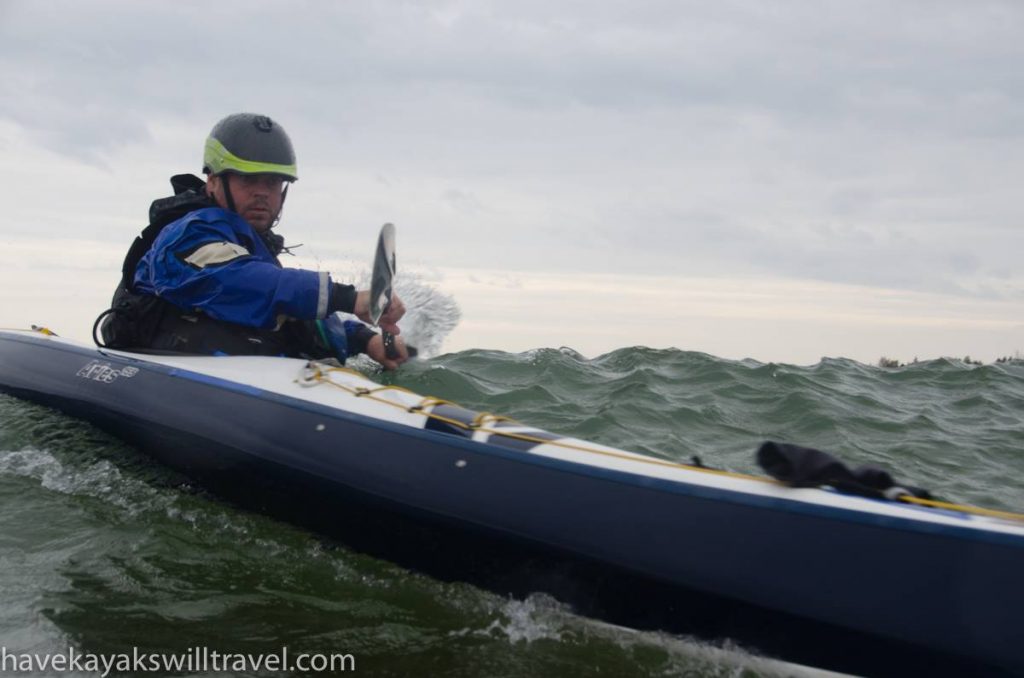 Comfort in Cockpit
This can't be underestimated. The white water style cockpit makes it so that you have a good locked in position when you need it, and then a bit of wiggle room when doing more finesse work. It has aggressive thigh braces and a contoured seat. All I did was remove the stock hip pads that came with it. Almost every boat I've owned prior to this I had to remove the seat and do a custom foam seat.
Durability
After my debacle with Tiderace, I really wanted a durable solid watertight boat. I ordered the expedition layup. I got a solid, if slightly heavy boat. It was as advertised.  The cockpit rim, hatches, and seams have all held together after three years of hard play. I ordered mine in an unusual color scheme. White over blue. I was worried initially about how the blue would hold up. It looks slick as hell, battle scars and all.
The videos below five a pretty good idea of the fun you can have.
Michigan Summer Surfing from Keith Wikle on Vimeo.
Sea Kayaking Holland State Park from Keith Wikle on Vimeo.
THE GALES – SEA KAYAK SURFING from Keith Wikle on Vimeo.
If you're in the area, swing by Lee's Adventure Sports and take one for a spin.