Santa Cruz Surf Kayak Competition Waveski and IC Heats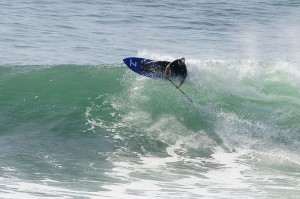 Check out Sean Watson's Picasa Gallery of the Surf Comp, it looks like they had some totally decent waves for the IC and Waveski heats.
I still haven't found any results posted from the heats on Twitter or Facebook. Will post if I find some results. There is a bit of surf kayak footage here at qik, but it is too far away to get a really good look. I did spot Sean Morley's van and baby stroller in this video though!