It's shameful that it's been this long since my last post, but there's kayaking and life for you.
I've been wanting to make some kayak surfing videos of the great lakes for some time. I unfortunately had run into a video editor problem since switching to Windows. The windows movie maker app has not been intuitive to use. So I was playing with the iPad as a replacement. That didn't exactly prove to be expedient either. The need to convert everything to a very specific codec for the iPad proved to be pretty time consuming. Then someone suggested I try the go pro studio app. Revelation hit, and now I've created three videos in essentially 4 weeks. Not super long or complicated, but I got each of them edited in about 45 minutes from around 1 hour of footage a piece with music.
The import function, and then clip selector is intuitive to use, and the ability to drop in titles and music easily really speeded up my time to production. I am not doing most of the super fancy editing that you would need final cut pro for anyway, so less options is probably better for me.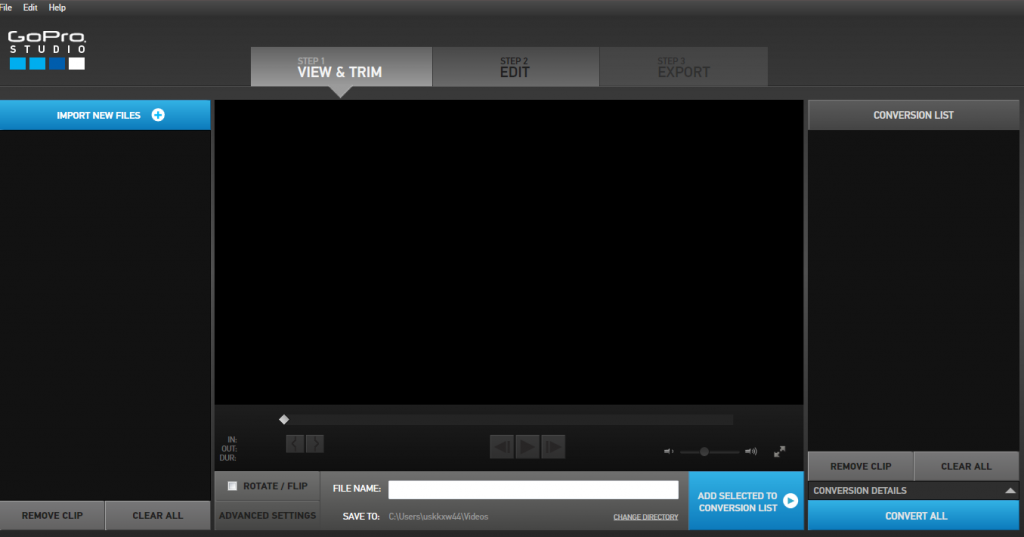 The trim function and the ability to have the remainder of the clip on the timeline was the thing that separated this from the other tools I've tried to use.
I do wish they had the same fancy typography and font selection options that iMovie has, but a video made vs. still sitting on my hard drive is a good option. The functionality was all there, and as a bonus, other than a longish wait on import, the app on 8gig of ram is pretty fast.
I try to do short videos where I have highlights rather than the whole thing, so I am not sure how it scales out. I have a GoPro Hero 3 Black Surf.
Lake Superior Sea Kayaking, Grand Marais MI from Keith Wikle on Vimeo.
A little sea kayak surf play before the GLSKS
White water kayaking the Plainwell Swell Kalamazoo River, MI from Keith Wikle on Vimeo.
This is a short video of me and steve lidia playing on the plainwell swell on the Kalamazoo river. I discovered that a go pro mount takes more than ten minutes to adhere to a poly kayak hull as well.
Surf Kayaking Lake Michigan South Haven July 7 2015 from Keith Wikle on Vimeo.
Quickly edited this video of a surf session of South Haven south beach on Lake Michigan. Little flavor of Great Lakes unsalted surfing in the summer. Wind was 30 knots and waves were between 4-7. The Pier was breaking up the wind a little and cleaning up the waves a little.