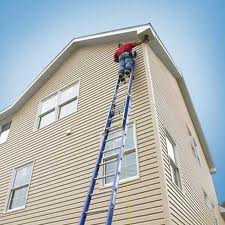 I had an interesting discussion with a number of paddlers as I was assembling information for my Risk Management class this past weekend. It led me to a couple of good questions?
The first is, what is the riskiest thing you do all day on average?
Is it kayaking?
Or is it something else? And what steps do you do to mitigate/avoid that risk each time you approach it?
People assume that kayaking is dangerous. And is dangerous to a certain extent, but is it even the most dangerous thing you will even do on any given day?  To what lengths will you go to mitigate or avoid risks in kayaking? Will you make go, no go decisions based on weather, water temps, wind and waves, who's going?
And then think about the last time you went up on a ladder or the last snowstorm you drove through because you wanted to get home to be ready for work, or the last time you powered up a circular saw without reading the instructions or putting on safety goggles.