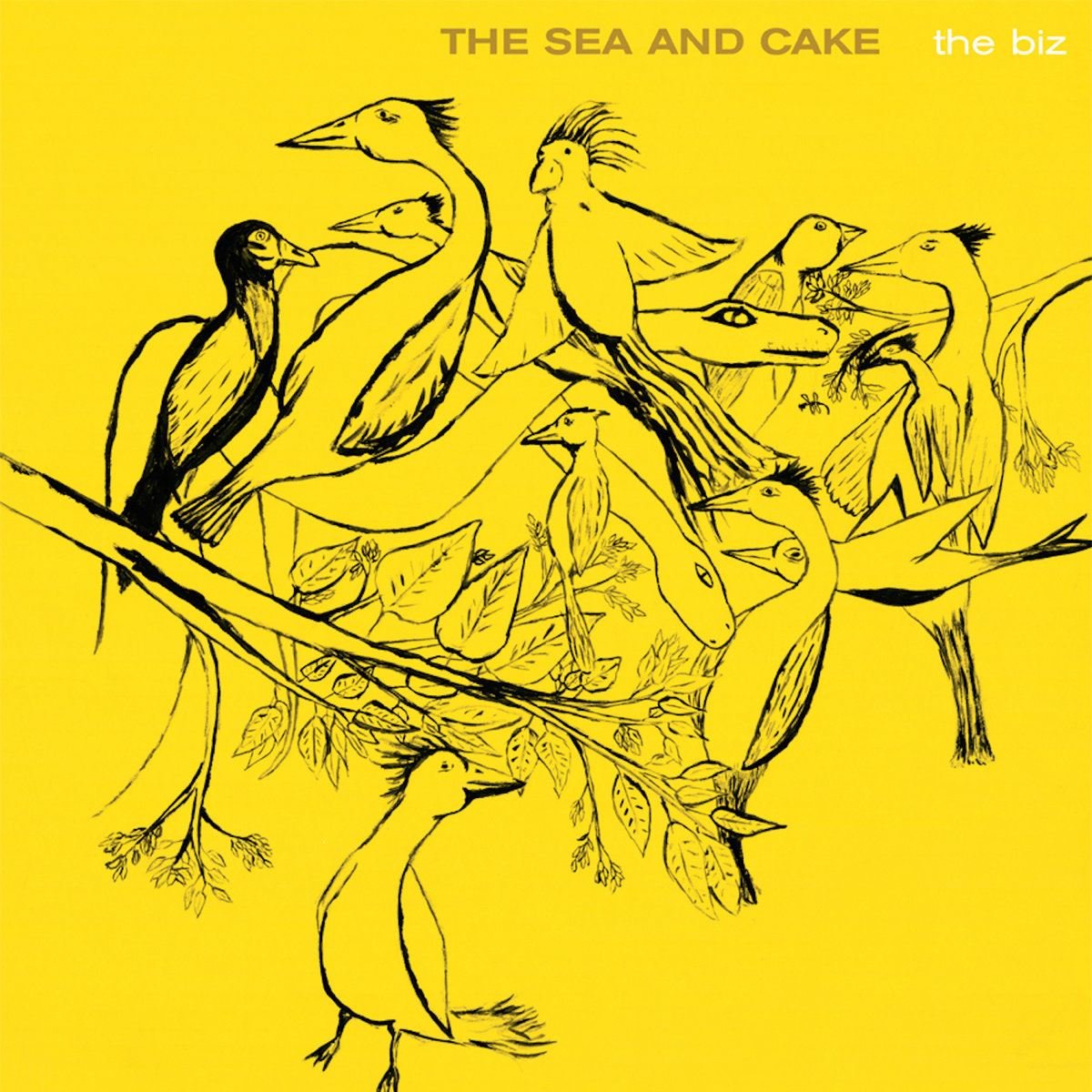 There used to be a record store in Royal Oak Michigan run by a guy Laura and I knew from East Lansing. I would go in there and listen to stuff, and then buy records. I remember this experience as the beginning of the end for the old way of record stores working. The record I remember buying there was The Biz, by the Sea and Cake. I had Gabriel in a backpack, and the guy was playing this record. It immediately put me in a good mood. The jazzy noodling, abstract breathy vocals, and uplifting vibe just sounded right. Two guitarists, Sam Prekop and Archer Prewitt weave in and out of each other while a bass line threads them together powered by John McEntire's blissful drumming. It is no small mystery that John McEntire ended up recording a Broken Social Scene record at the SOMA studio where this album was recorded. There is a beautiful symmetry in the Sea and Cake and Tortoise and Meet me in the Basement.
The opening of the album The Biz has the best lyric
Wait a minute
Say wait a minute for my breath
I'll wait
Come on
A swell of old school keyboards follows. But the tight riffs and changes from the drums propel the tune forward. While the lyrics are never anything meaningful or sublime, they fit with the music perfectly.
My favorite off of this album is  Station in the Valley
Straight to the mouth
Fits of electricity
Loops of the hero
Stares us down
Passive revolution
My eyes are spinning
If it's on a Monday
And I'm trying
Don't you want to be
Somehow the exclamation, "1, 2, 1, 2, fat Archer" Made the editing cut while Sam was particularly excited about Archer's solo. And we all feel the same when we hear it. The intro of the rhythm guitar with a bit of feedback from an amp, and then simple hi hat, bass fills in and then Sam's declarative statement "Straight to the mouth, fits of electricity." The song bends and warps nimbly around Sam Prekop's phrasing in a way that I wish more Punk bands knew about than Fugazi, "If it's on a Monday." 
Whenever I hear this song I think of a cold bright day in downtown Chicago cruising around the loop and seeing the river and the Lake, and then walking somewhere in the city along Lakeshore. Maybe you can't ask for more than that of an album or a band. A feeling that is prepackaged, you can pop the tin and feel it, and then put it back.
I felt I had put a lot of melodramatic music in kayaking videos. I had an amazing day on the water in Montague back in 2018 catching huge waves. I felt like my surfing was maybe the best it had been in five years. I had some GoPro footage and I knew I had a few really good waves on there. So when I edited it, I thought of the least dramatic song, but one that has one of those understated "umph" moments. So I thought of The Colony Room by the Sea and Cake. Editing the video to the lyric moment, where Sam says, "ooh" was one of my favorite moments in editing video.
Surf Kayaking Montague, Oct 18, 2018 from Keith Wikle on Vimeo.