Diane Carr of Traverse City Michigan attends the WMCKA Symposium every year as an instructor. She is also an artist. I was trying to look up her e-mail address to make sure she got the invite for the Instructor Update. So I google her. This is what comes up when you google Diane Carr!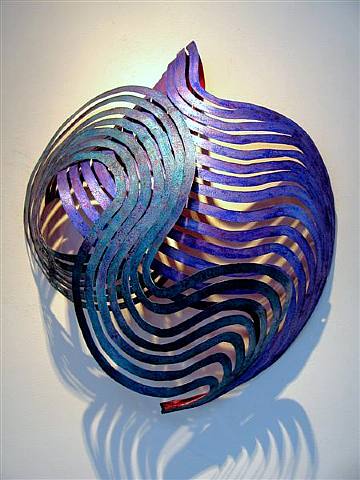 Just to keep it real. This is one of the top image results for Keith Wikle. Who is this guy and why is he such a dork?
Diane is a graceful paddler, she focuses on the traditional style. She rolls quite well, and in addition is one of those must meet people at WMCKA. As U2 is wont to say, you feel like God walked through the room when you meet her. She always mentions how much she loves seeing my kids, loves the web site, and wants to know all about surfing.
She never mentioned once that she was an artist until someone at dinner asked her what she did for a living.
Up until this moment, I never saw a piece she made. Feels like I've finally seen the whole Diane Carr picture.
So check out Diane Carr's work on Artnet. Make sure to watch the video at the bottom of the page.
And make sure you introduce yourself to Diane this year!