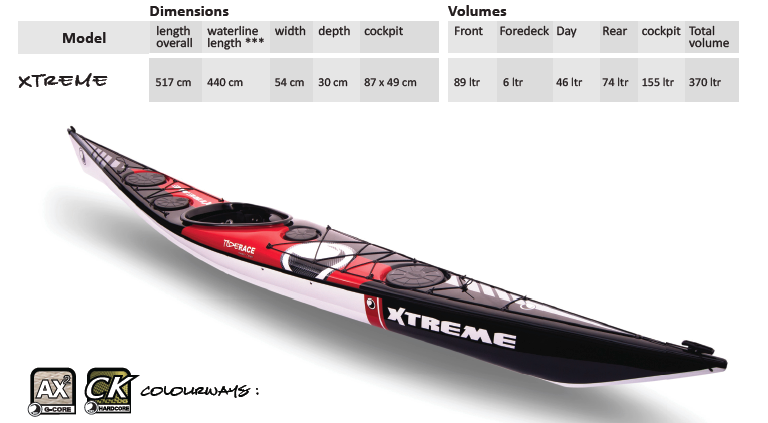 I received the new Tiderace 2012 product catalog from Randy at New York Kayak Company just before our first annual Gales – Storm Gathering in Marquette. Randy made the drive from Manhattan to bring some kayaks out for the instructors and participants to try out. It was a great opportunity to try the Xtreme in conditions, as well as the Xcite, and Xplore models.
I'm really excited about the Xplore_M and the new color models. They look pretty hot. Wish I had room in the fleet for an Xtreme as well. I had a great time surfing the Xtreme in the river mouth in Manistique. It is very nimble and surprisingly quick for a planing hull kayak with all that rocker.
Randy has left a number of models with me for sale and for demo. I will be arranging a formal demo on the water for anyone interested. As well as informal demos of the Xcite and Xplore_S models.
The 2012 Tiderace Catalog as PDF. It is broken out by pages due to size.
Tiderace Xplore_S Xplore_M, Xplore_L
Contact me me @ go kayak now dot com with any questions about models and pricing.